Pinners Conference Show & Workshop | Salt Lake City, Utah | 11/4-11/5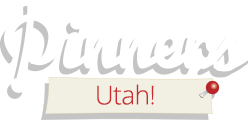 SALT LAKE CITY, UTAH – NOVEMBER 4-5
You've pinned lots of cool stuff on all those boards, haven't you? Now come to Pinners Conference and see it all come to life!
This show is mainly about two cool things: fun classes and plentiful shopping. It will feature nearly 100 top classes from the coolest presenters in the nation. You'll also enjoy nearly 200 exhibiting businesses providing beautiful shopping options in the worlds of DIY, crafts, wedding, baby, cooking, photography, party planning, nails, scrapbooking, holiday decor, clothing, jewelry and all sorts of other things!
Come shop our booth and take our workshop!
WORKSHOP
We were honored to be selected as presenters at the Pinners Conference in Salt Lake City, Utah.
Our class will be 1 hour long and we will be teaching all about our Pocket Frames, showing you how to DIY your own Frame along with 2 Seasonal Inserts.
You have the option to simply sit-in and listen but we highly recommend that you purchase a project kit and DIY along with us!
Click Here to Pre-Purchase Your Kit
You can pre-purchase your kit here or during the event.
Our class time is at 6:00 PM ON FRIDAY, NOVEMBER 4th 2016
* Please note that our tickets are for kits only and do NOT include admission to Pinners Conference or to the class. You must purchase a ticket from Pinners Conference Online in order to have access to the show floor and classes. They have a variety of ticket options that you can find here.
Get 10% off your registration fee if you use our promo code: d2enJOY